RESIDENTIAL YOGA TEACHER TRAINING COURSE INDIA
GOA, PALOLEM BEACH
---
200 Hours Vinyasa Yoga
OCTOBER 31st to NOVEMBER 24th, 2019
Venue: Anand Yoga Village
Teachers : Stephanie Viu-kessler and Yogi Trupta
Style: Vinyasa Yoga, 200 Hour Yoga Alliance US certification
Double Accommodation, 3 meals per day:
2,250€ for all registration paid by September 30th, 2019. After this date 2,400€.
Triple Accommodation, 3 meals per day:
1,950€ for all registration paid by September 30th 2019. After this date 2,100€.
Registration Fees are 420€, not refundable, and deductible from the total course fees. Registration Fees are confirming your participation to the course. The remaining amount has to be paid a month prior the course starts.
Check-in on October 31st, 2019 – anytime from 9.00 AM
Check-out on November November 24th, 2019 at noon.
For those who wish to attend this course without food and accommodation please send us a mail : [email protected]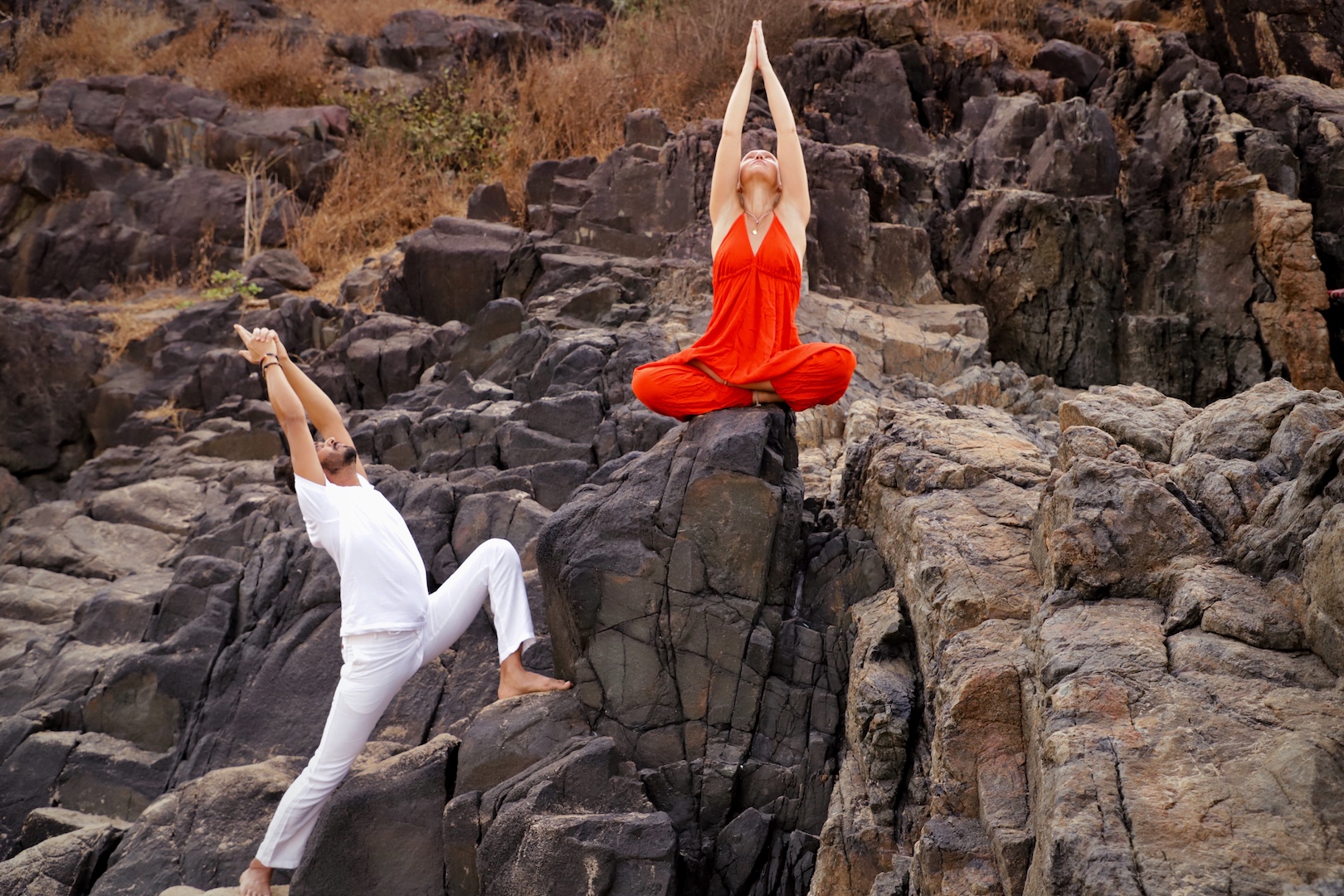 During a Yoga Teacher Training course you will be practicing daily Asanas and Pranayamas. Therefore having a daily regular practice is highly recommended before attending any Intensive Yoga Teacher Training Programs.
The root of the Vinyasa Yoga is Vinyasa Krama designed by Krishnamacharya.
This Course is not about the Ashtanga Yoga Series as per Pattabhi Jois, therefore classes won't follow the Primary Series. Vinyasa modules will be based on different topics such as Hips Opening and Backbending, Core Centering and Balancing pose etc.
This Vinyasa Yoga Teacher Training Course is focused on how to conduct practical classes. From the second day of the course students will be teaching their yoga class. Students will be ask to prepare their own module.
Basic hands on adjustment will be explained, each bodies are different so there is not ONE adjustment for everyone. We guide students on how to observe student's bodies during the practice in order for them to be able to correct and adjust them with words.
There will be daily Pranayama practice. The breathing is essential to place and feel a posture (Asana). Furthermore the control of the breath is the control of our emotions it is then important to be able to stay calm and relaxe during a full vinyasa yoga class.
By the control of the breath the subtle work of the Bandhas will be explained.
There will be discussion about the Yoga Philosophy and how to adjust it with our modern life.
Tentative Time Schedule
6.30 – 8.30 AM, Asana practice, Pranayama and Meditation
8.30 – 10.00 AM, Breakfast
10.00 AM – 11.00 AM, Theory 1 (could be philosophy, anatomy, pranayama)
11.00 AM – 12.00 PM, Asana Clinic
12.00 PM – 1.00 PM, Group Practice (where students teach to each others)
1.00 PM – 4.30 PM, Break
4.30 PM – 6.00 PM – Asana practice base on a theme, (could be Yoga Thai Massage, Pilates and core centering, Partner Yoga, Feldenkrais etc.)
6.00 PM – 7.00 PM, Kirtans, Meditation, Pranayama
Diner & Bed time.
Kriya practice will take place such as Kapalabathi, Jalaneti and Trataka.
Students will be guided to prepare and teach different types of Vinyasa Module.
This intensive yoga course will allowed to prepare a solid base to become a good practitioner and teacher.
Accommodation at Anand Yoga Village
The food is based on a vegetarian basis.
Should you have any intolerance please let us know while registering to the course.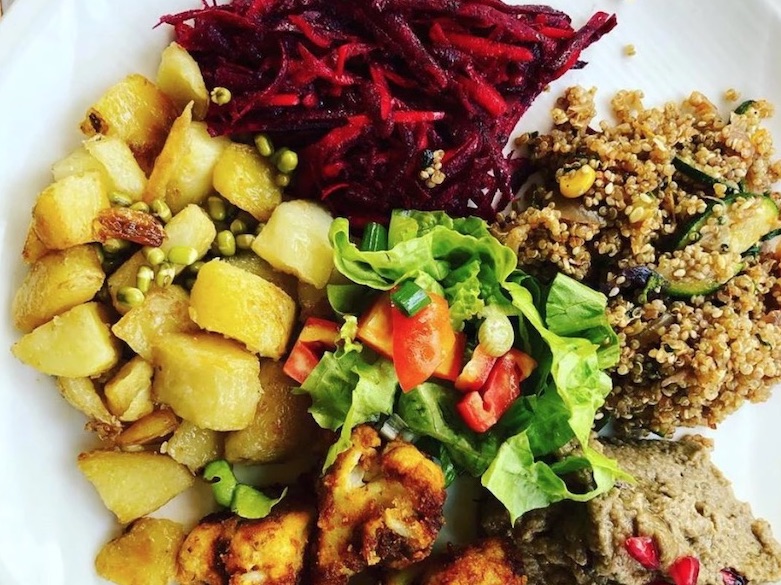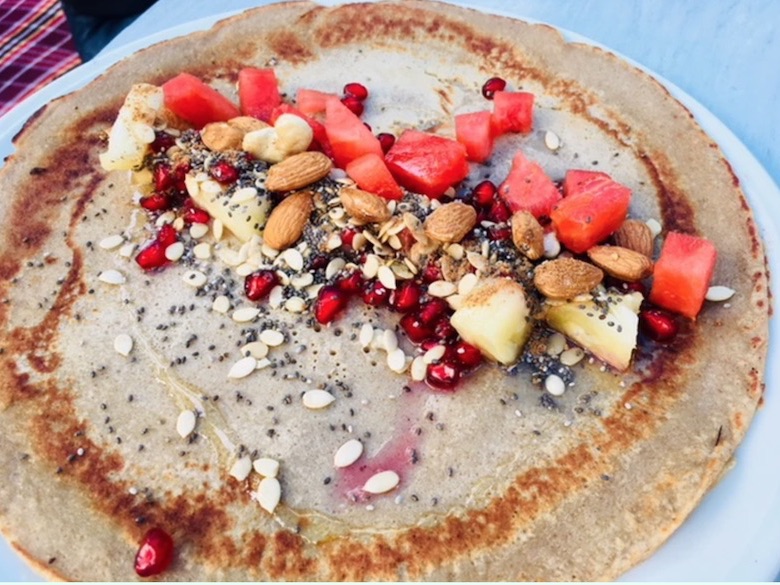 Travelling to India required a TOURISTIC VISA. You will find all information directly on the VFS website.
You can apply for E-Visa 30 or 60 Days directly online, please follow this link : https://indianvisaonline.gov.in/evisa/tvoa.html
While filling your form please indicate the address of Anand Yoga Village :
Behind Marron, Ourem Road, Mohanbagh
Palolem Canacona, Goa 403702
Phone +91 70664 54773
It might be difficult to exchange Rupees from your country. You can use the ATM directly from the Airport, please note that there is a limit of withdrawal, can be 12,000 INR or 20,000 INR. However you can also exchange money directly from any office located in Palolem and around the accommodation.
The Airport of Arrival is DABOLIM AIRPORT (Airport code GOI).
Transportation from the Airport to the accommodation is not included in the course fees. The best is to take the prepaid taxi. After collecting your luggage the prepaid taxi office is right there. Show your address and a taxi will be given to you. Cost may varie in function of your time of arrival between 1,900 INR or 2,500 INR.
Please give us your flight detail information.
The Check-in can be done anytime between 9.00 AM on October 31st, 2019 to 5.00 PM.
Palolem is located in the South of Goa, in a peaceful environment. It is very safe to walk at night. There is no required vaccination, however please consult your doctor before travelling. 
Please fill the Registration Form
Please fill the Registration Form