HATHA YOGA COURSE – PATNEM, GOA
---
200 Hours Hatha Yoga
DECEMBER 2nd to DECEMBER 27th, 2020
Venue : Patnem Garden Cottage
Teachers : Stephanie Viu-Kessler and Yogi Trupta
Style : Hatha Yoga – Yoga Alliance US Certified
Course fees – With Early Bird : 1050 euros TTC registration paid and conformed before 30th September 2020.
Course fees – Without Early Bird : 1200 euros TTC registration paid and conformed after 1st October 2020.
Registration Fees are 420€, not refundable, and deductible from the total course fees. Registration Fees are confirming your participation to the course. The remaining amount has to be paid a month prior the course starts.
Food, accommodation and transportations are not  included.                                                                                                                                                 The high season in Goa being between December and January, we recommend to quickly booking your accommodation.
Please check the following links :
Patnem Garden Cottage : beautiful huttes where the course will take place, around 3,500 INR/night.
Filcon resort : available on booking.com, very nice room with kitchen, quiet and safe place only 2mn walk from the shala. If interested let us know as we can have special prices.
Gurukrupa Guest House (send an email to

[email protected]

please mention that you will join Trupta's course), double bedrooms and small apartment available. Only 10mn walk from the Shala on the main road.
There are many good restaurants around the shala.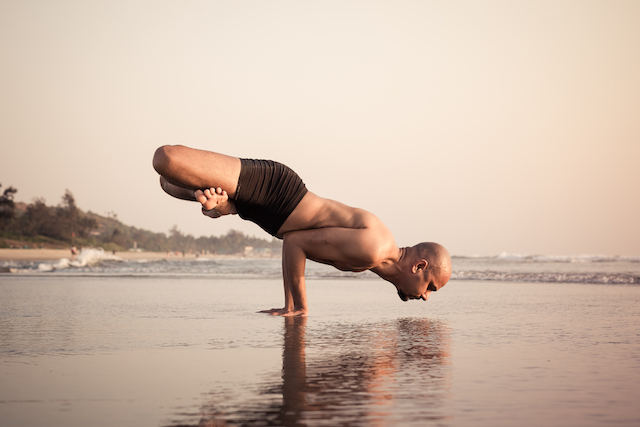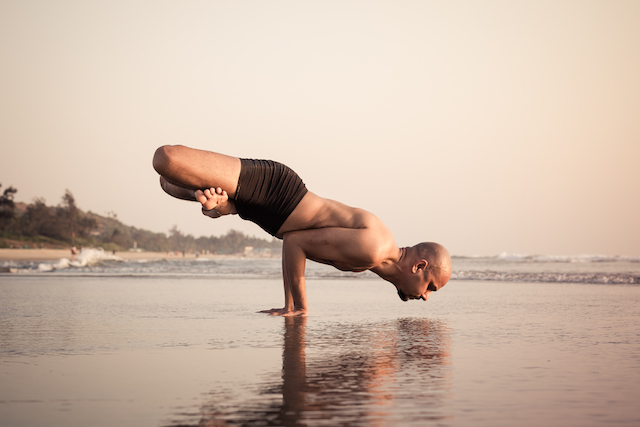 Photo Credit@Raphael Pincas
This 200 hours course mainly focus on learning, developing and teaching all the aspects of Hatha Yoga.
Asanas will be be practiced and students will learn the proper alignment, breathing and corrections of each asana.
Important Pranayamas, Bandhas, Mudras, Kriyas and mantra chanting will be learnt by the students during the course.
Discussions on Yoga philosophy and how to adapt it in our daily life.
Everyday students will be given opportunity to prepare their yoga class and to teach their fellow participants.
Overview of Hatha Yoga Course :
All about asana, pranayama, meditation, bandhas, mudra
Practice and method of teaching asanas with variations, alignment and anatomy
Essence of Hatha Yoga Pradeepika and Practice of Shatkarmas
The spiritual and profound part of Yoga, Koshas, ​​Chakras, Prana, Nadis, Philosophy
Different styles of relaxation methods.
Yoga Business Competences for Successful Yoga Teachers
Code of Ethics and Values ​​for Teachers
Tentative Time Schedule
7:00 – 8:30 AM, Asana practice
8:30 – 10:30 AM, Breakfast
10:30 AM – 11:30 AM, Theory 1 (could be philosophy, anatomy, pranayama)
11:30 AM – 12:30 PM, Asana Clinic
12:30 PM – 1:30 PM, Group Practice (where students teach to each others)
1:30 PM – 4:00 PM, Break
4:00 PM – 5:30 PM – Asana practice base on a theme, (could be Yoga Thai Massage, Pilates and core centering, Partner Yoga, Feldenkrais etc.)
5:30 PM – 6:30 PM, Kirtans, Meditation, Pranayama
Diner & Bed time.
Kriya practice will take place such as Kapalabathi, Jalaneti and Trataka.
Students will be guided to prepare and teach different types of Hatha Module.
This intensive yoga course will allowed to prepare a solid base to become a good practitioner and teacher.
Travelling to India required a TOURISTIC VISA.
You can apply for E-Visa 30 or 60 Days directly online, please follow this link : https://indianvisaonline.gov.in/evisa/tvoa.html
While filling your form please indicate the address of Patnem Garden Cottages :
Patnem High Street, Near Beach entrance,
Canacona, South Goa, Goa 403702
Phone + 086050 84448
It might be difficult to exchange Rupees from your country. You can use the ATM directly from the Airport, please note that there is a limit of withdrawal, can be 12,000 INR or 20,000 INR. However you can also exchange money directly from any office located in Patnem and around the accommodation.
The Airport of Arrival is DABOLIM AIRPORT (Airport code GOI).
Transportation from the Airport to the accommodation is not included in the course fees. The best is to take the prepaid taxi. After collecting your luggage the prepaid taxi office is right there. Show your address and a taxi will be given to you. Cost may varie in function of your time of arrival between 1,900 INR or 2,500 INR.
Please give us your flight detail information.
Patnem is located in the South of Goa, in a peaceful environment. It is very safe to walk at night. There is no required vaccination, however please consult your doctor before travelling.
Overview of 200 Hours Yoga Teacher Training Course
200 Hours Yoga teacher Training Courses are designed in such a way that it will improve your Asana techniques and skills to share your knowledge with other yoga practitioners and your yoga students. Yoga training participants will be guided thoroughly in the subjects of Asanas, Pranayama, Bandhas, Kriyas, Mudras, Yoga Anatomy, Meditation, posture adjustments, Mantra chanting and Yoga Philosophy. Which will be helpful to improve their knowledge to become a good practitioner and yoga teachers.  Our Yoga TTCs are intensive in nature so we ask our students have regular, dedicated practice at least for three months before attending any yoga course with us.
Morning Yoga Practical Classes
Morning practice is the foundation of the Yoga Teacher Training Course. Class will start with Mantra chanting and followed by Meditation. Mantras are energical vibration to activate nervous and Chakra system. Specific intonations of the mantras will increase the vitality of the brain and body.  Before starting the practice of poses, students will be guided in to the series of loosening and stretching exercises. To warm up the body traditional Suryanamaskara(Sun Salutation) will be practiced. Yoga Postures has been sequenced in such a way that it will bring holistic approach towards spine movement in all directions. Asana session will be concluded with Shavsana which is the essential part of yoga practice, it helps to cool the body and to calm the nervous system.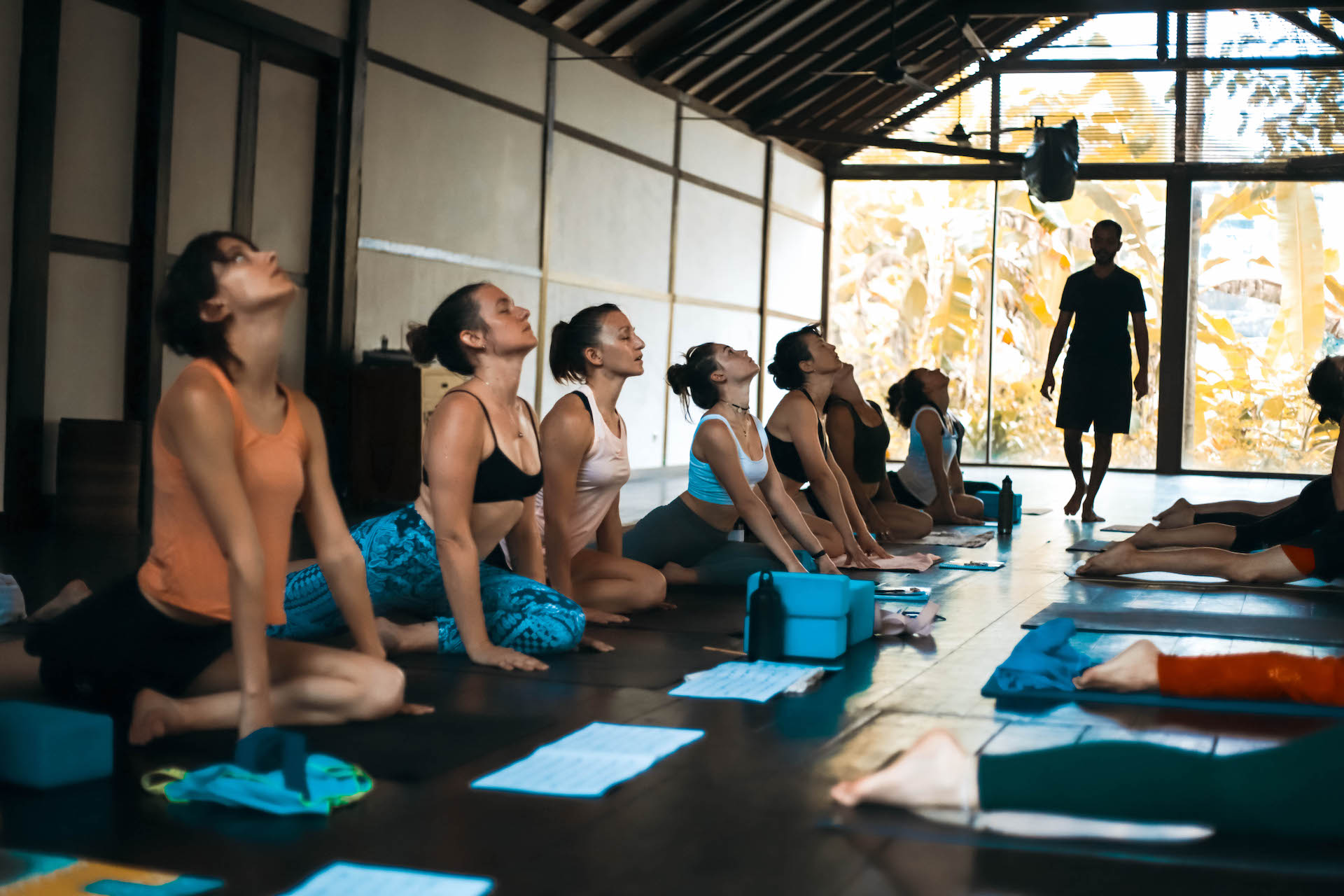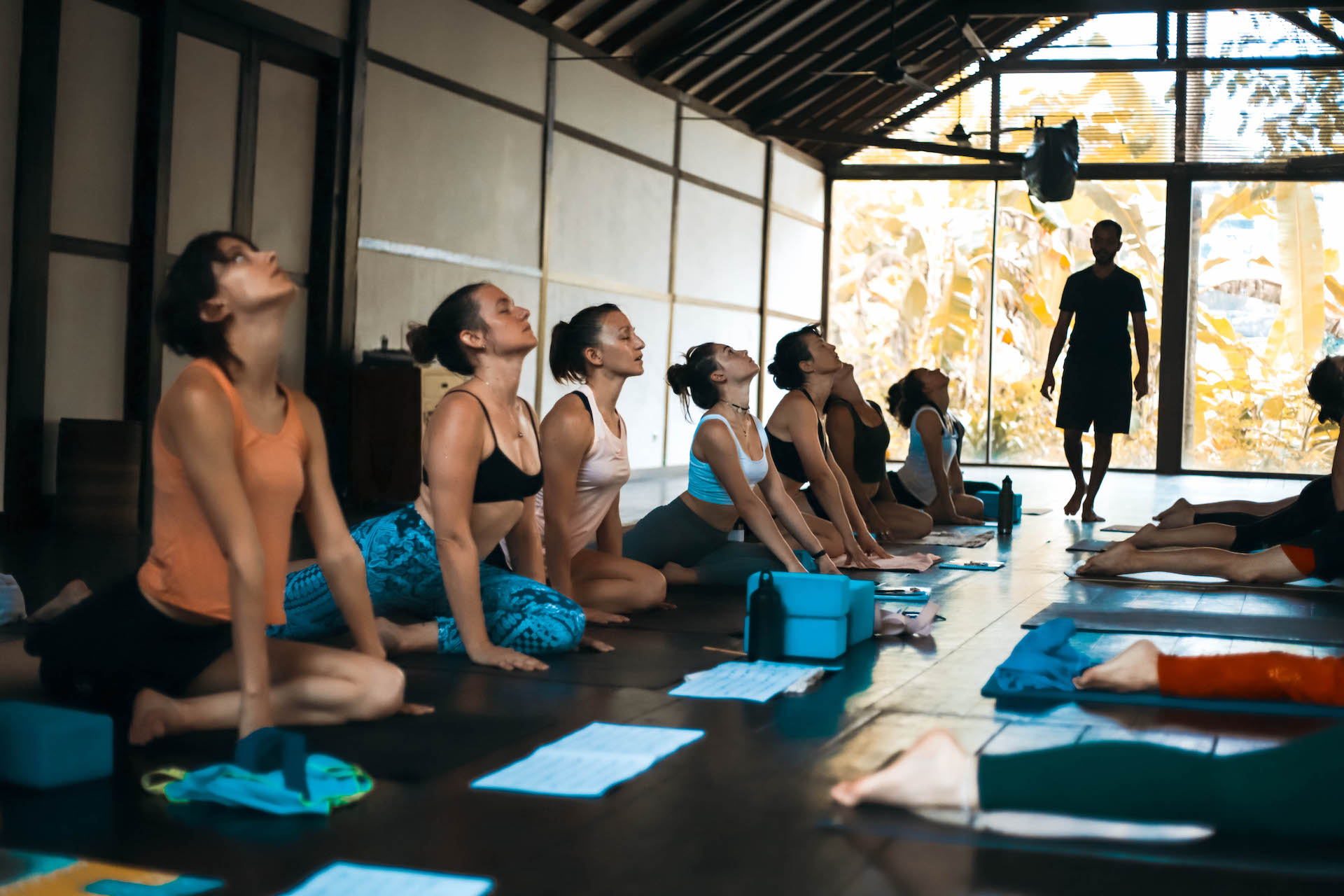 Overview of Asana Practical class
:
Mantra Chanting
Meditation
Warm-up exercises
Suryanamskara (Sun Salutations)
Asana- Standing series
Asana- Sitting series
Asana- Arm balances
Asana- On the belly
Asana- On the back
Asana- Back Bends
Asana- Closing series
Shirshasana – Head stand
Shavasana- Relaxation
Pranayama- Activating, Balancing and Calming
Closing Mantra
Yoga Philosophy
Yoga philosophy is an integral part of yoga practice. It's a like a Google map which helps the practitioners to know where they are and where they can be with correct perception and approach towards yoga practice. During the Yoga Teacher Training Course we will discuss in detail about major topics such as What is Yoga, Four paths of yoga, Eight Limbs of Yoga, Pancha Kosha (five sheaths of human existence), Bandhas (muscular locks), Mudras (energy circulation seals), Kriyas (yogic cleansing techniques) Mantra Chanting and it's meaning and many more.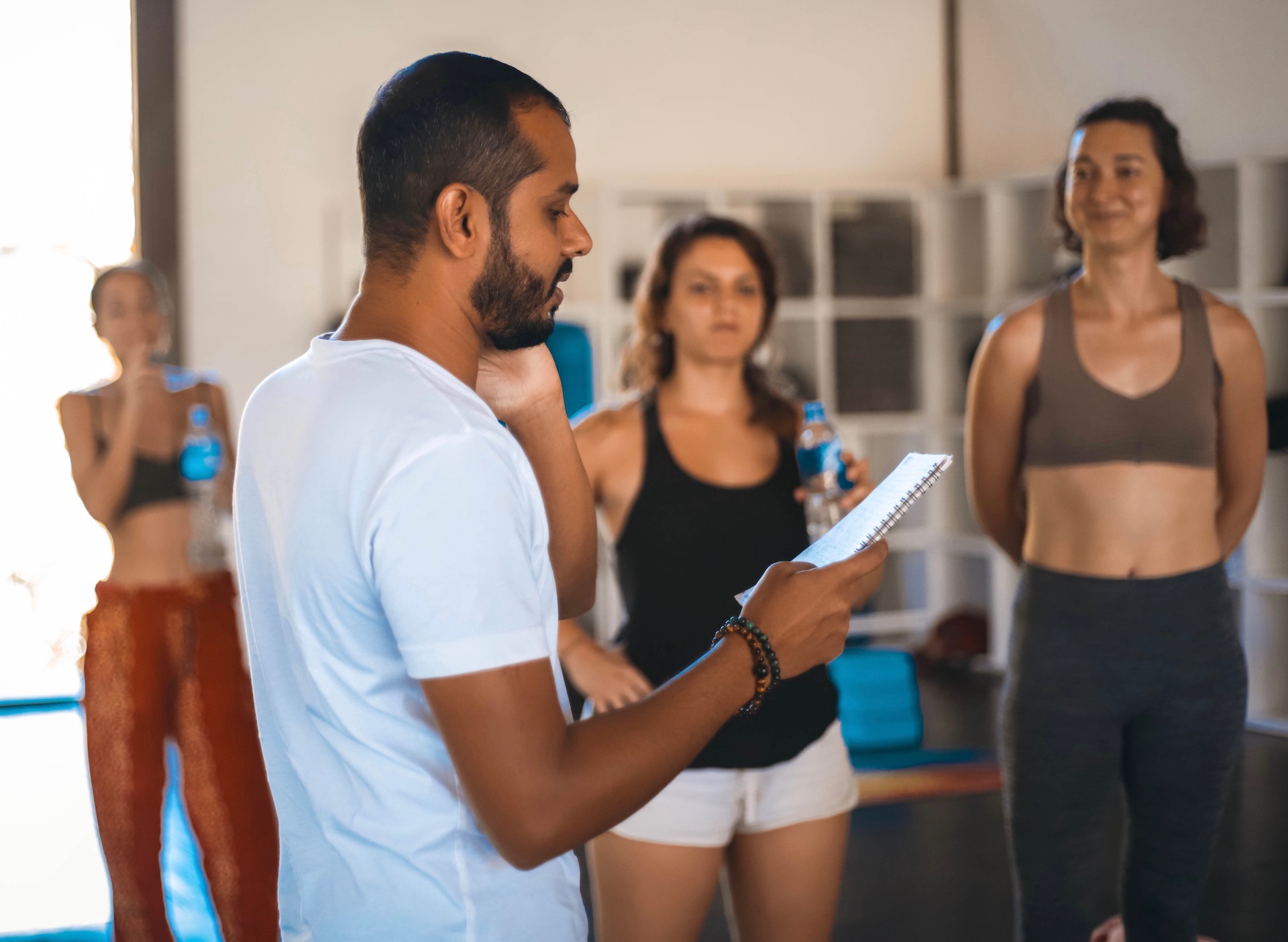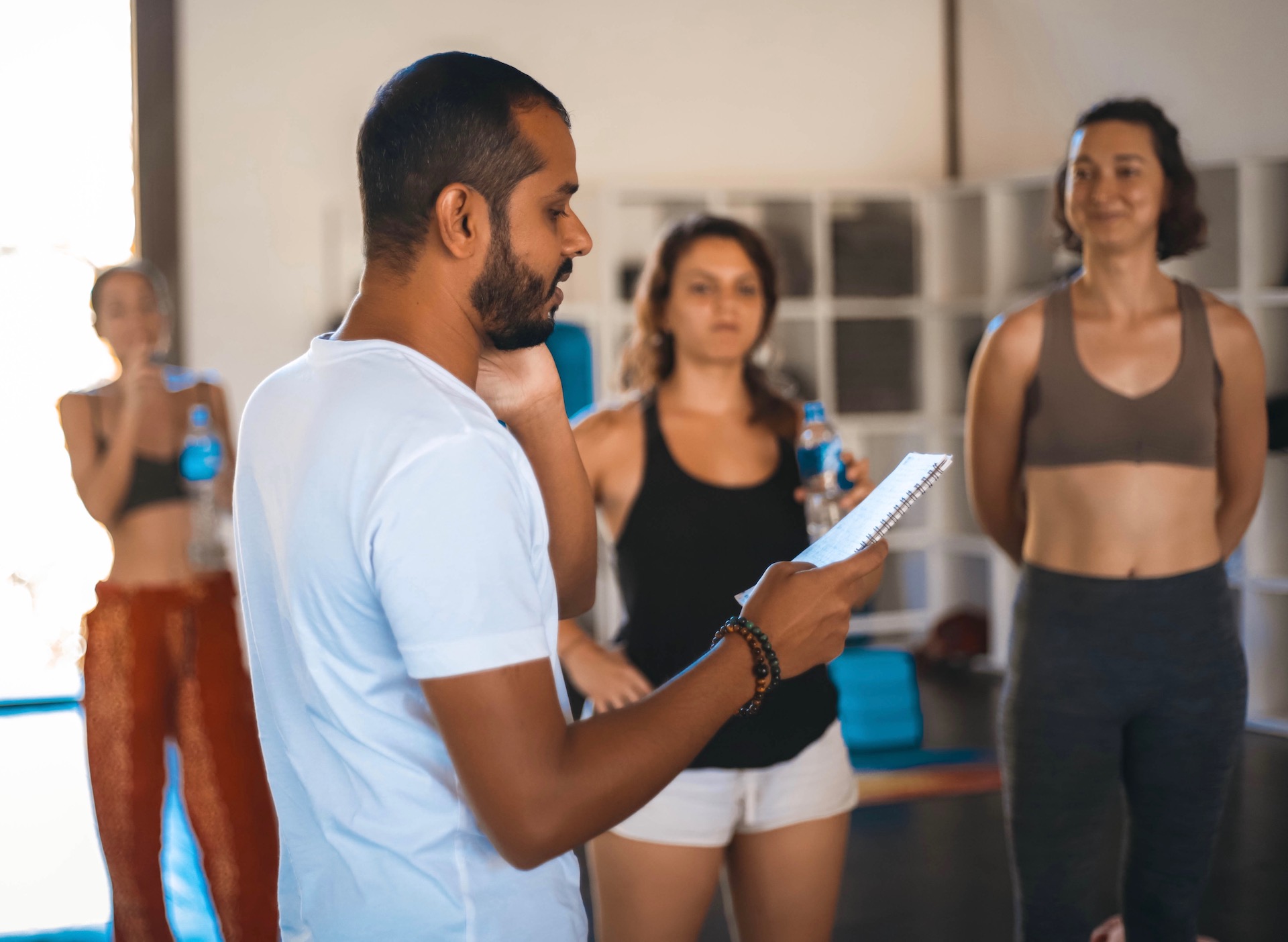 Pranayama
Benefits of asana practice will be minimized without regular practice of pranayama. Daily pranayama session should be included in the regular practice of Yoga. 'Prana' is the Universal Life Force Energy and 'Ayama' means Balancing, Controlling and Expanding of the vital energy. During 200 hours Hatha Yoga Teacher Training Course, we will discuss the philosophy of Pranayama and it's application. Eight major pranayamas will be examined and practiced in depth. Students will learn correct methods of practice and teaching of Pranayama from beginner to advance level with contraindications and benefits. In the beginner level of practice, regulation and duration of the breath will be focused. In intermediate level, Kumbhakas(Retention of the breath) will be practiced. In advance level, Bandhas(Muscular locks) will be adopted with retention of the breath. Students will experience important Pranayamas such as Vibhagiya Pranayama, Viloma, Bhastrika, Nadishudhi, Ujjayi, Bharamari, Shetali, Shatakri and Sadanata Pranayamas.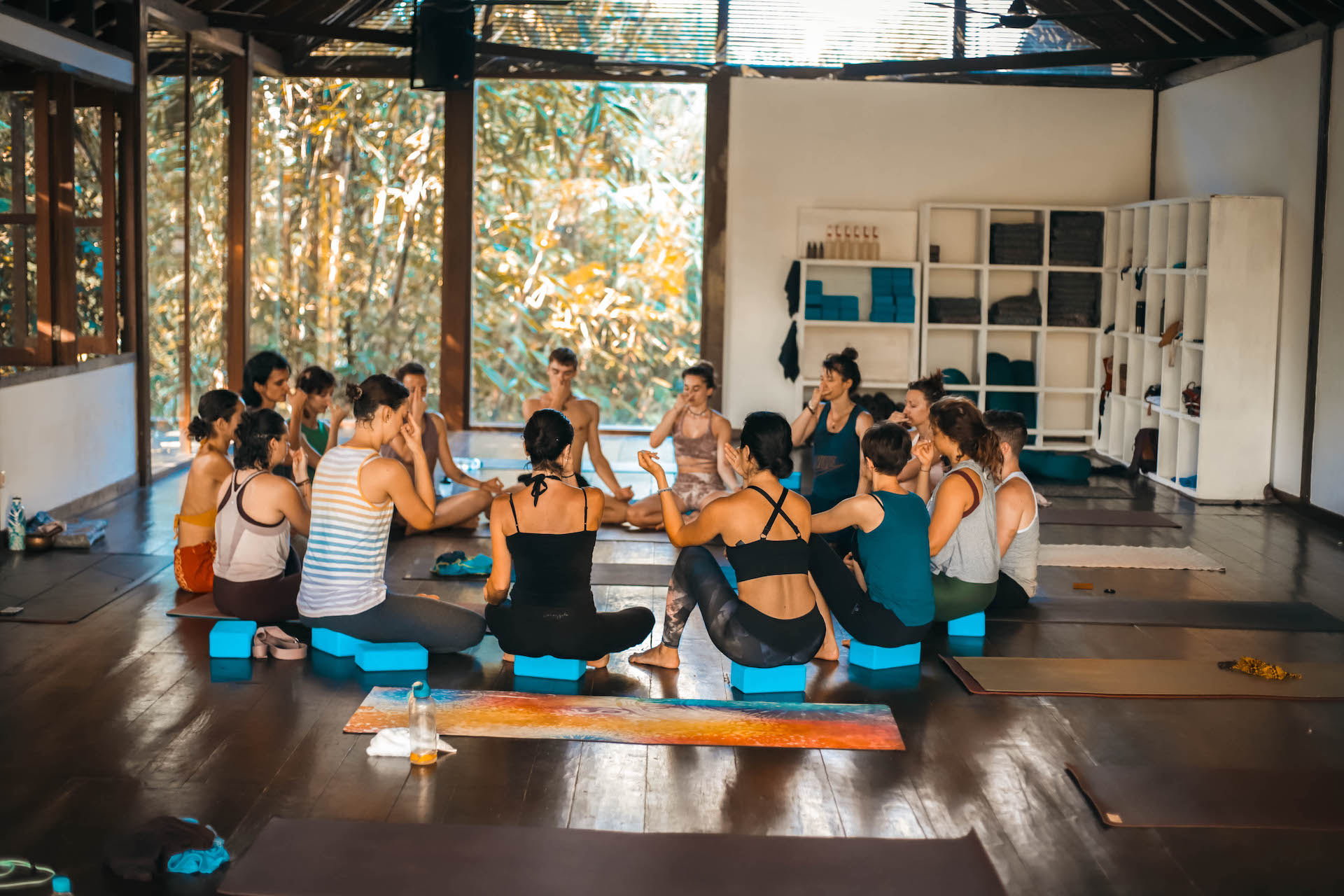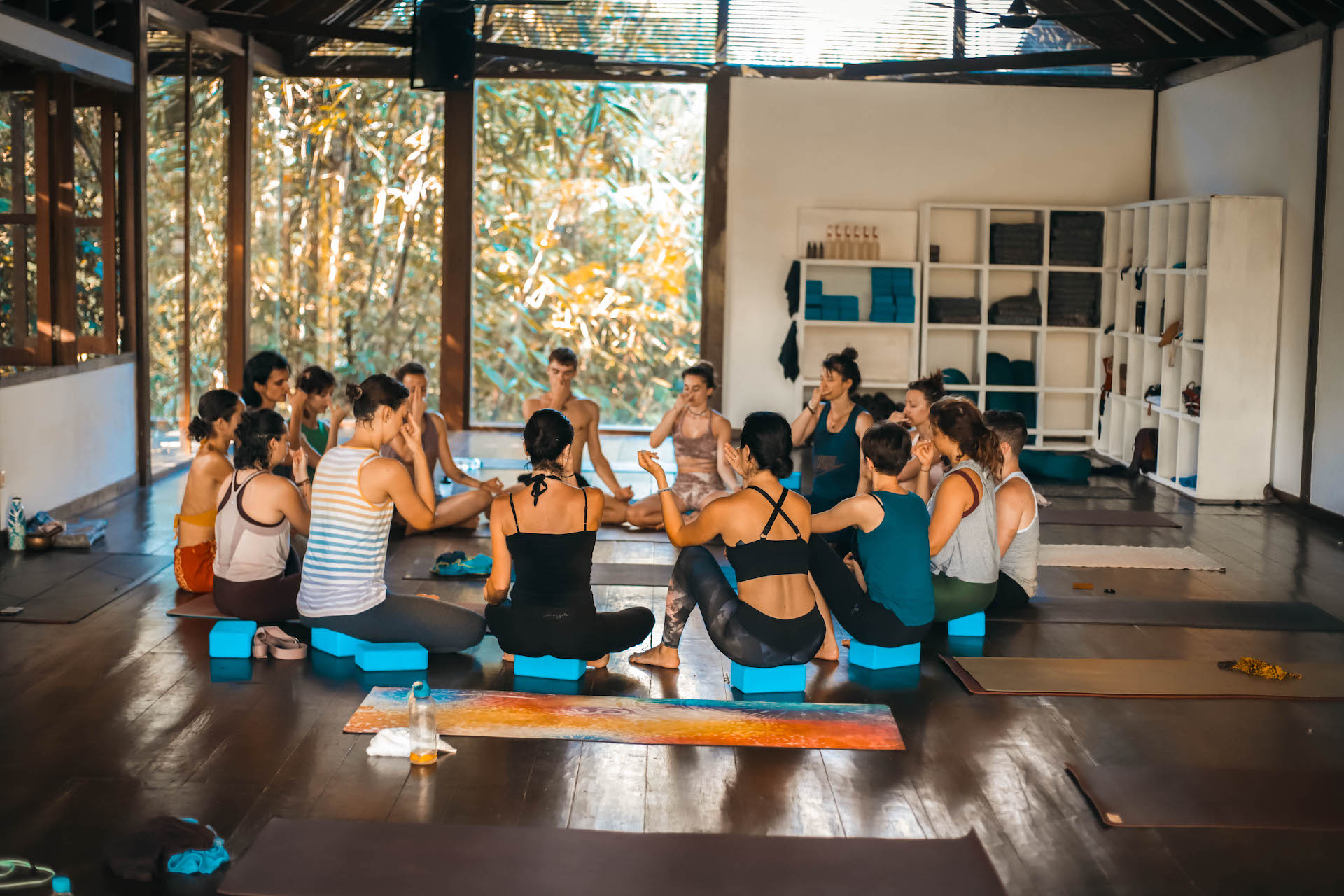 Kriya- Yogic Cleansing Techniques
Because of our hectic lifestyle we accumulate lot of physical, mental and emotional toxins. Yogic kriyas are really helpful to remove gross and subtle toxins. Our Physical and Mental bodies are interlinked. If either one will become unstable which will create impact on another. Practice of Yogic cleansing techniques will be helpful to purify our gross and subtle bodies. Purification will make body lighter, which will be helpful for asana practice. During the course students will gain theoretical and practical knowledge of important Kriyas.  TTC students will learn all six major kriyas theoretically such as  Kapalabhati, Trataka, Neti, Dhouti, Nouli and Basti.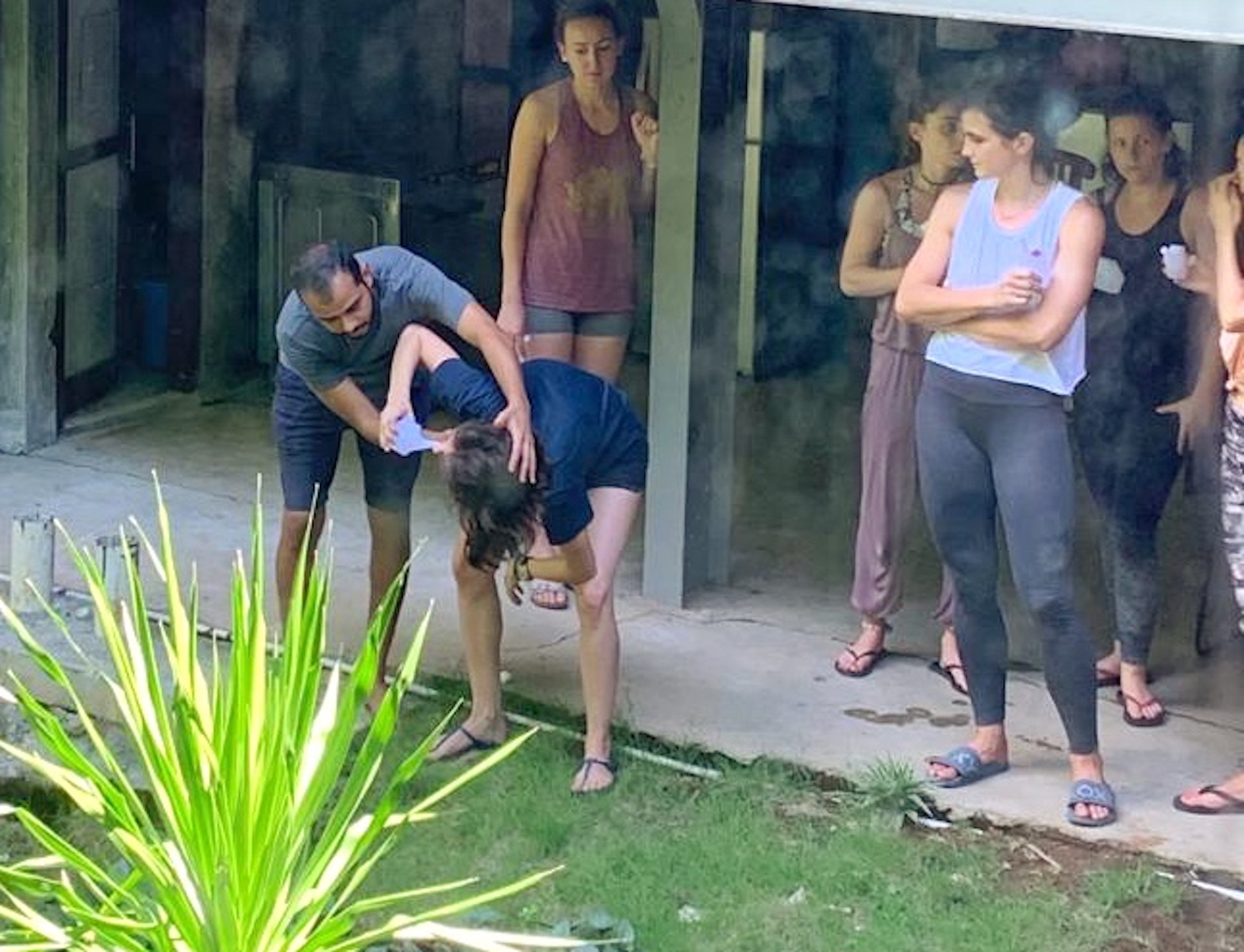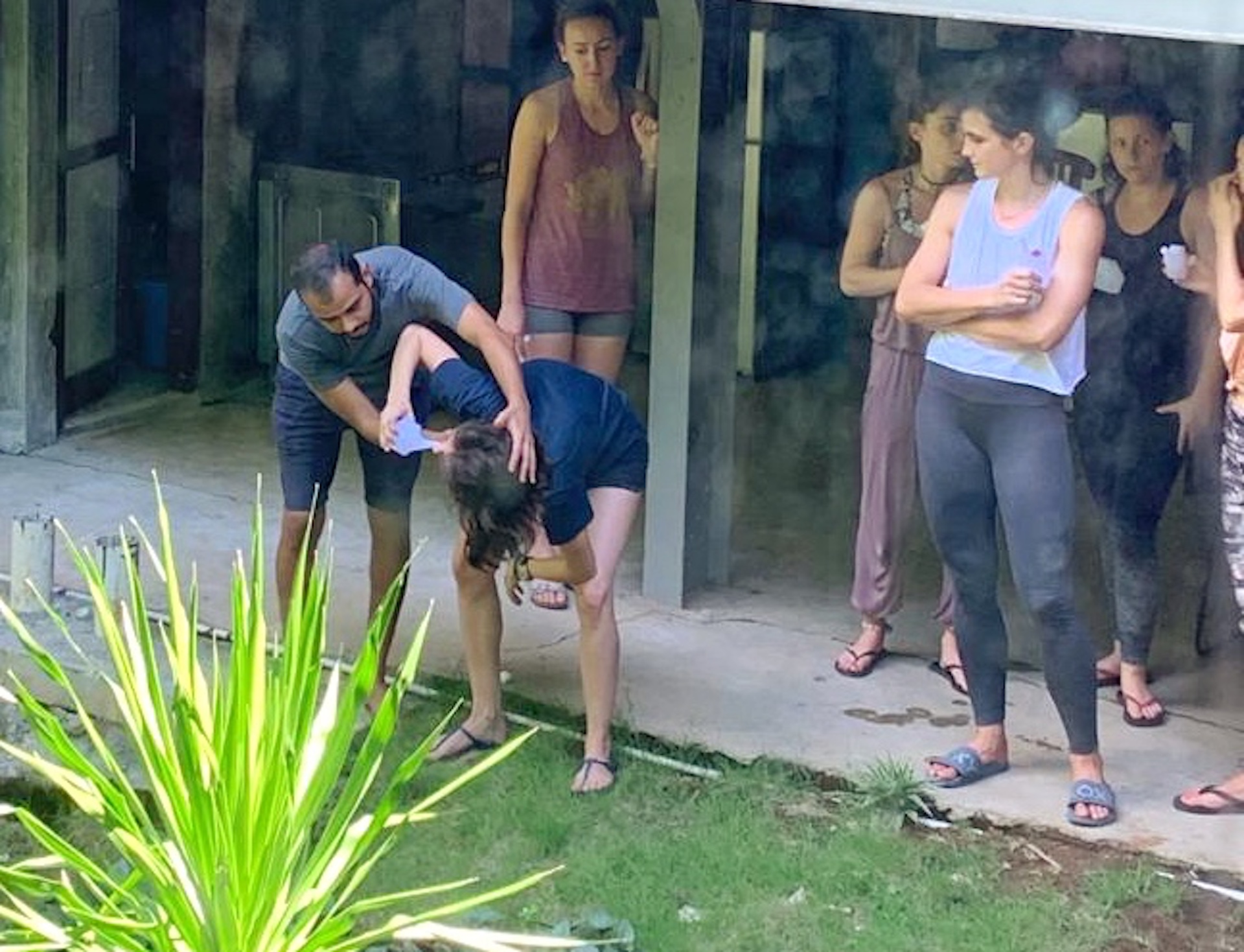 Asana Adjustment
Each yoga posture has it's own structure and principles of practicing in methodical order. Improper way of practicing any asana as a practitioner or correcting an asana as a teacher may bring injury to the body. Each body is different from other and it's teacher's responsibility to understand the need of adjustment accordingly. During the yoga course student will learn and understand the correct method of posture adjustments from beginner to advance level. Lead teacher will be guiding and assisting each student to learn hand placement, pressure and movements to adjusting different postures.  There are different category of the asanas such as Standing, Sitting, Arm balance, Closing series. Students will explore different techniques corrections of many asanas in each category.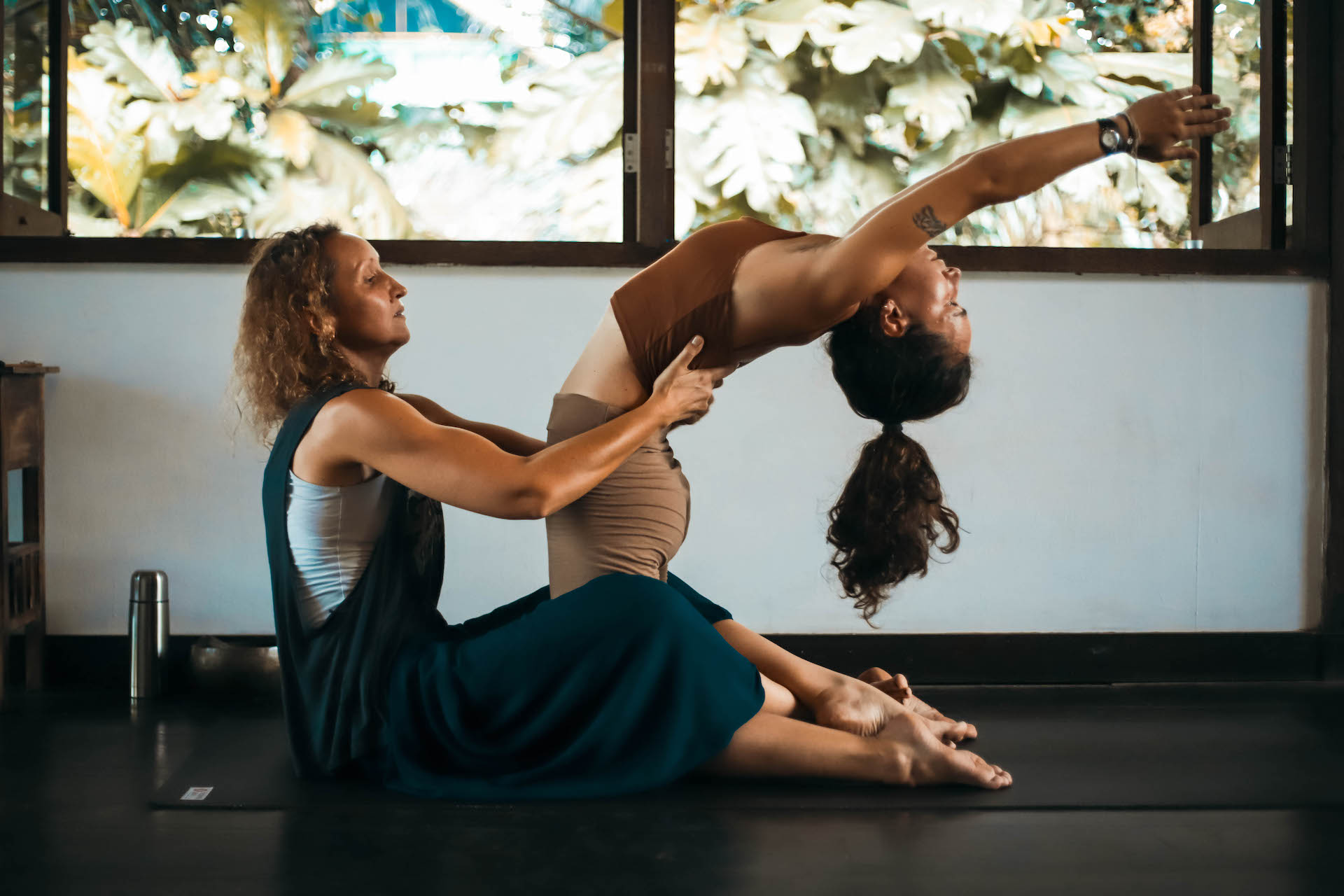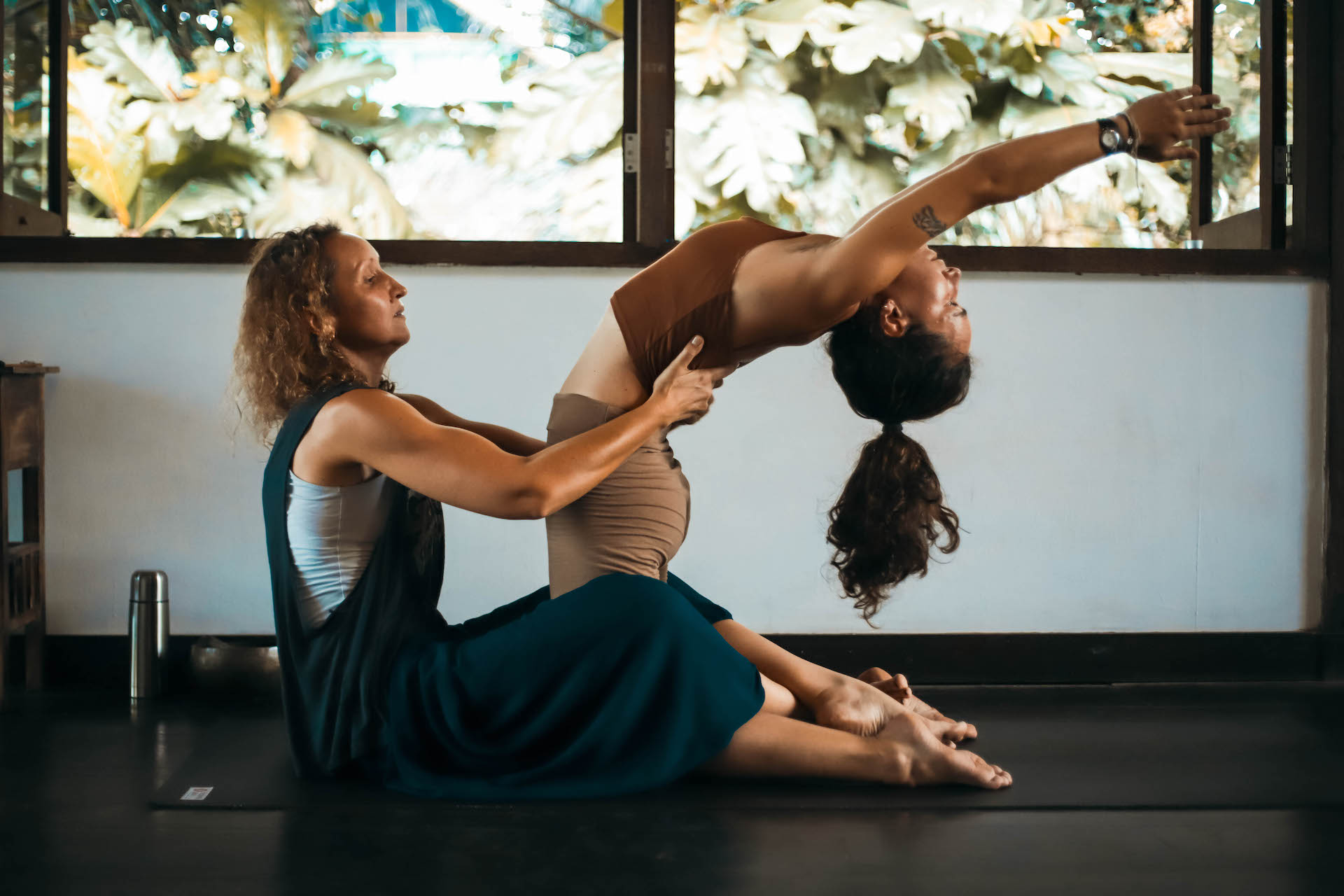 Shaping the Inner Teacher with 'Group Class'
Main focus of this yoga course is to improve the self-practice, to understand the aspects of yoga philosophy and to become a skillful Yoga Teacher. From the second day of Teacher Training Course, students will start teaching their own class. The entire group will be divided in to small groups 3-4 students. Each student will be given sun salutation and few asanas every day to prepare and teach. Students have to understand and prepare the key points, alignment and instructions of the given posture and teach next day. In the third week students have to prepare their own module and practice. During fourth week they have to teach the same module.                                                                                                                        Here is the weekly plan of Group Class :
1st Week: Sun Salutation and 2-3 Asanas
2nd Week: 5 to 7 Asanas
3rd Week: 15 and 20 minutes class
4th Week: 30 to 45 minutes of class (Own Module)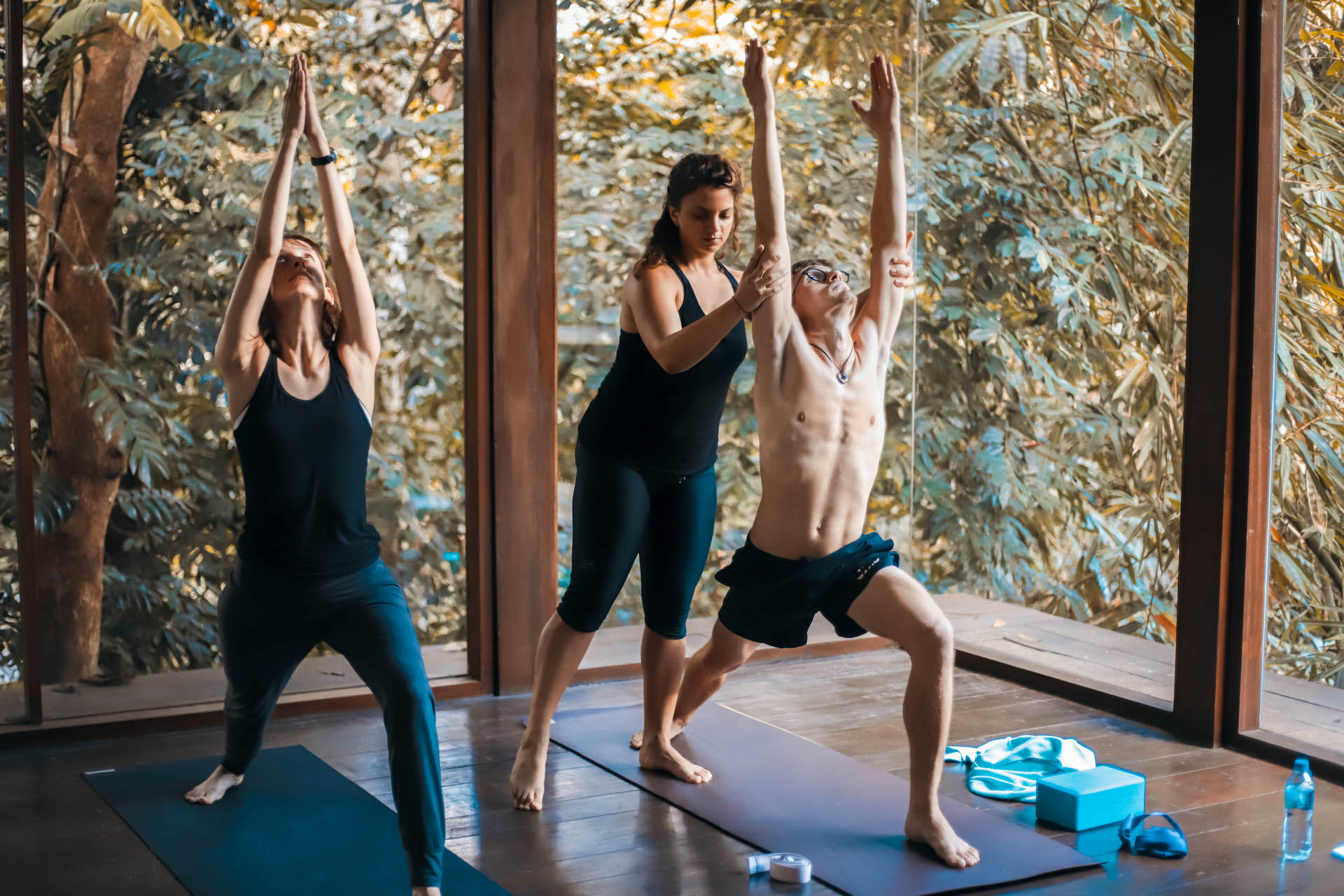 Please fill the Registration Form