YOGA TEACHER TRAINING COURSE INDIA, GOA
---
200 Hour Vinyasa Yoga – India, South of Goa
Date: February 1st to February 27th, 2019
Venue: Yoga Shala Patnem Goa
Style: Vinyasa Yoga
Early bird Course Fees: 1,050€ – No Food and Accommodation, for a registration paid by November 30th, 2018
NO Early Bird Course Fees: 1,200€ – No Food and Accommodation, for a registration paid after November 30th, 2018
This course is a non-residential course. Students are in charge to find their accommodation and food. However we will provide all information about accommodations nearby by the Yoga Shala.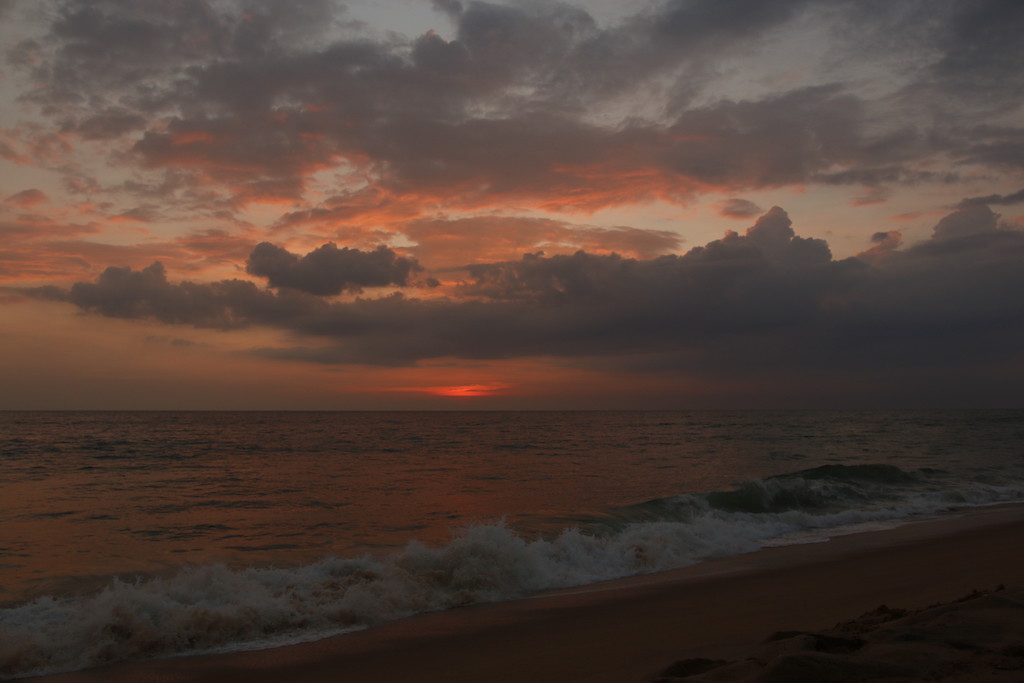 During a Yoga Teacher Training course you will be practicing daily Asanas and Pranayamas. Therefore having a daily regular practice is highly recommended before attending any Intensive Yoga Teacher Training Programs.
The root of the Vinyasa Yoga is the Ashtanga Yoga designed by Krishnamacharya. This Course is not about the Ashtanga Yoga Series as per Pattabhi Jois, therefore classes won't follow the Primary Series. Vinyasa modules will be based on different topics such as Hips Opening and Backbending, Core Centering and Balancing pose etc.
This Vinyasa Yoga Teacher Training Course is based on how to teach Asanas practice. From the second day of the course students will be teaching their yoga class. Students will be ask to prepare their own module.
Basic hands on adjustment will be explained, each bodies are different so there is not ONE adjustment for everyone. We guide students on how to observe student's bodies during the practice in order for them to be able to correct and adjust them with words.
There will be daily Pranayama practice. The breathing is essential to place and feel a posture (Asana). Furthermore the control of the breath is the control of our emotions it is then important to be able to stay calm and relaxe during a full vinyasa yoga class.
By the control of the breath the subtle work of the Bandhas will be explained.
There will be discussion about the Yoga Philosophy and how to adjust it with our modern life.
TENTATIVE TIMETABLE
6.30 AM – 8.30 AM, Asana Practice, Pranayama, Meditation
8.30 AM – 10.00 AM, Breakfast
10.00 AM – 11.00 AM, Theorie 1 (Philosophy)
11.00 AM – 12.00 PM, Asana Clinic
12.00 PM – 1.30 PM, Teaching Methodology, Group Practice
1.30 PM – 4.30 PM, Break
4.30 PM – 6.00 PM, Asana workshop practice (Yoga Thai Massage, Partner Yoga, Mandala style, Theme workshop)
6.00 PM – 7.00 PM, Discussion, Kirtans
Patnem Beach is located in South Goa.
You can reach Goa by flight landing at Dabolim Airport (Airport Code is GOI). The distance between Patnem and Dabolim is about 2 hours by taxi (depends on the traffic).
The Yoga Shala is located 5 minutes from the beach. Please note that our course is intensive and should not be considered as a Yoga Retreat.
The weather on February is humid and hot.
Patnem beach is also known to be one of the quietest place amongst all the beaches of South Goa.
Accommodation nearby Patnem Beach – 5 mins from Shala
Please note that this course is non residential. Here is a list of people you can contact to have more information about accommodation nearby.
More information and for booking visit their website: Patnem Garden Cottage
INDIAN VISA – TRAVELLING TIPS
To travel in India you should apply for a Touristic Visa. There is no Visa on Arrival.
Please contact the Embassy of India from in your Country. You can also visit VFS.
Once you have you accommodation, ask them to organise your transportation from the Airport to their hotel. It might cost between 20 to 30€ maximum.
The local money is the rupiah. You can exchange your currency directly at the airport or use the ATM. Check your bank fees for better rates.
Any vaccines?
There is no mandatory vaccine. It is a personal point of view.
Do not drink tap water. You can buy water bottled directly on site.
Avoid spices while eating, always ask "less" spicy if you are not used to.
Food in Goa is fresh and delicious.
Trupta and Stephanie Viu-Kessler met in 2012.
Since then they have been working and practicing together.
Yogi Trupta and Stephanie have been travelling and teaching in Europe since 2014. They are practicing daily and still continue to travel for their own practice and research about Yoga movement and Yoga philosophy.
Yoga Alliance Certification
This course is credited with 200 Hour Yoga Alliance certification. After the course student can register toward this organisation in order to become a Registered Yoga Teacher.
How to Register for this Course
Please fill the Registration Form.
Once we have read and received your Registration Form we will send you back an email with all details regarding your Visa Procedure and the Schedule.
In order to confirm you Registration a deposit of 350€ will be mandatory. Please note that Registrations fees ARE NOT REFUNDABLE but can be transfer to any other Yoga Teacher Training Course with us.
Course fees will be deducted from the Registration Fees.
Remaining amount has to be paid the latest one month before the course is starting.